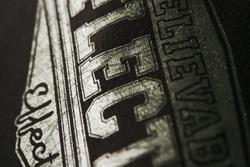 The Magic Touch in the UK and Ireland offer a new and innovative range of retro-reflective products creating "special effects" for garments and textiles. The new range is part of an exclusive license and trademark partnership with the manufacturer and patent owner, reflectra based in Germany.

The new foil sheets are available in two versions, reflectra PLOTFOIL for use with all conventional cutter/plotters and reflectra STITCHFOIL for use with traditional embroidery and sewing machines, similar to a regular appliqué.

One big advantage using the embroidery process is the reduced number of stitches required reducing production time whilst producing stunning reflective results on various apparel products.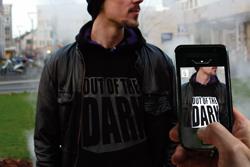 To date, the only real offering for reflective on apparel has been the standard silver version normally associated with High Visibility and Work wear garments. This is now about to change.

reflectra products when caught by light create stunning effects and strong visibility, provoking great response and reaction. The product was globally launched in Germany where it captured the imagination and attention of garment decorators looking to offer their customers something new, unique and revolutionary.

Product characteristics include great visibility, soft touch together with excellent cutting and weeding properties. The range of 32 x 48cm sheets includes 10 solid colours together with 8 different "Scratch" and "Stone" effects in both the foil or stitch format. All materials are ecologically inoffensive according to the Oekotex-norm and are machine washable up to 40°C.





To understand more about this revolutionary product or further information contact sales@themagictouch.co.uk  or call 01582 671444

www.themagictouch.co.uk