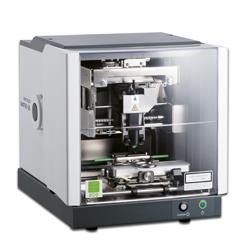 Roland DG, a provider of 3D milling, engraving and direct part marking technologies has introduced the new Metaza MPX-90M, a desktop impact printer designed to permanently mark UDI (Unique Device Identification) barcodes on medical instruments for tracking and traceability. Incorporating 30 years of Roland's proven technology, the MPX-90M quickly creates two dimensional (2D) DataMatrix barcodes that meet GS1 standards, and imprints them on the surface of medical instruments with high speed and precision. MPX-90M barcodes can be read with commercially available barcode scanners to trace and track the usage of medical instruments throughout their lifecycle.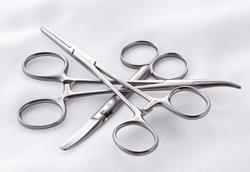 "Impending legislation will require medical professionals to reliably track and trace their surgical tools and equipment as a way to protect the safety of their patients. Roland's MPX-90M impact printer will be a cost effective, precise and easy way to ensure compliance." said Andrew Dudley, Roland DG's 3D and Consumer Business Manager. "The new MPX-90M has been exclusively designed for this application, creating lasting 2D DataMatrix barcodes as small as one square millimetre, along with serial numbers, logos and other information on tools such as scalpels, tweezers and forceps."


The MPX-90M imprints data on a wide variety of materials without generating any odour or debris. Because it does not burn or remove materials, marked surfaces remain protected from corrosion. With the MPX-90M, no special training is required. The included vice makes it easy to secure an item and a built-in laser pointer pinpoints the exact area to be marked. Its compact footprint and energy efficiency make the MPX-90M ideal for small clinical and office settings, as well as medical-instrument manufacturers and suppliers.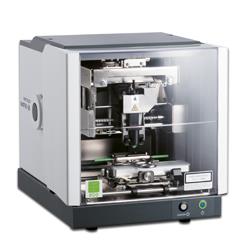 The MPX-90M comes with MetazaStudio software, which includes a 2D DataMatrix barcode feature. To create a unique barcode, simply select the barcode icon from the software's main screen and enter the appropriate UDI numbers. The software does the rest, creating a 2D DataMatrix barcode that can be output on the MPX-90M. MetazaStudio also imports CSV files for variable data printing to add 2D DataMatrix barcodes with a series of numbers and text. MetazaStudio also imprints logos and graphics in jpg, bmp or Adobe Illustrator 8 (ai/eps) file formats to incorporate branding elements.


Further information can be found at www.rolanddg.co.uk  or by calling 0845 230 90 60