PaperCo's Fizz bursts into life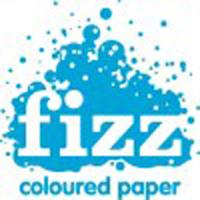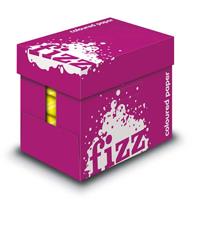 PaperCo have introduced us to a new tinted paper range called Fizz which comes with dynamic marketing, environmental and production friendly credentials.

Bob Ide, marketing director of PaperCo, says: "Fizz makes printed work come to life. The branding is fun and funky, featuring bright colours and a lively, bubbly logo. It is a tried and tested quality that will be popular with designers and printers alike Fizz consists of 28 colours (7 subtle tints, 12 medium tones, and 11 vibrant deep colours) and black and white. Standard sizes supplied include A4, A3 and SRA2 in six weights from 80 to 225gsm.

The range is PEFC Chain of Custody certified and the Vida mill in Lessebo, which produces Fizz, has an ongoing environmental programme, supplementing its existing ISO 14001 and other accreditations.

Fizz is a wood-free uncoated paper with a matt surface that is ideal for offset, letterpress, screen-printing, inkjet and laser printing and, using heat resistant inks and grammages up to 120 gsm, for litho preprint applications.

Its ability to make work more engaging and eye-catching will make it popular for a wide range of work including advertising material, brochures, posters envelopes, covers, folders and books and, at lower grammages, tickets and forms.