HiTec Paper Europe certified as DIN EN 16001 compliant
Mitsubishi HiTec Paper Europe (MPE) has long taken environmental and sustainability
concerns into account in the production of its high quality special papers. Now it's
gone one step further: Its existing energy management system has been certified as
DIN EN 16001 compliant.


Managing Director Gerhard Schoon emphasises that "MPE's existing energy
management system was already an acknowledgement of the company's obligation to
environmental preservation and responsible use of non-renewable resources". Energy
concerns have routinely been reviewed within the framework of the environmental
management system, and an energy management system has been in place for years,
to great success. Recognising the increasing importance of energy as an issue at
large, MPE has formally adapted energy awareness into the company's policies and
has introduced an energy management system certified to the DIN EN 16001 standard.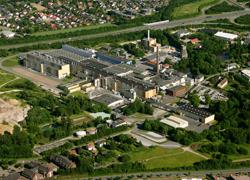 "The recently certified system does more than just put us in a position to pursue our goal
of constant improvement of our energy efficiency and energy cutting efforts", notes
Gerd Finkenhofer, MPE's energy management officer. "In the sense of continuous
improvement, we naturally expect that before the year is out the current certification
based on the European standard will be replaced by DIN EN ISO 50001 certification,
which is valid worldwide and befits our globally active company".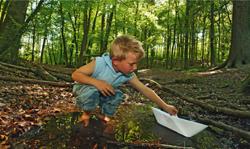 The process of continuous improvements that has been initiated ensures responsible,
sustainable handling of resources throughout the entire company. Among other
contributions, it has been shown to reduce greenhouse gas emissions. All units of the
company are affected: from R&D to purchasing, from the production chain as a whole
to maintenance and repairs and on to distribution logistics. The installed systems at
the Bielefeld and Flensburg locations have been inspected and certified by TÜV Nord.