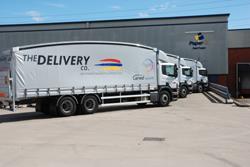 In a clear demonstration of ongoing commitment to its market sector, PaperCo's specialist reel division 'Reel Paper' has taken delivery of three new 26 tonne vehicles in Tear Drop format.  These vehicles have been ordered to replace three 17.5 tonne vehicles giving it an increase in load capacity but with similar fuel consumption.  The Tear Drop design leads to a reduction in CO2 emissions of about 10% and this fits well with PaperCo's Corporate Responsibility strategy to reduce its carbon consumption.


Reel Paper is a national merchant supplying stock to the business forms, direct mail, envelope, high speed inkjet, label and till roll markets.  Its vehicles deliver same day and next day to customers across most parts of mainland UK.
Customers of Reel Paper can now give their clients added value by directly reducing the carbon impact of their printed communications by using Carbon Balanced Paper. Carbon Balancing (offsetting) is provided by the World Land Trust, an ecological charity. All Reel Paper products are available Carbon Balanced.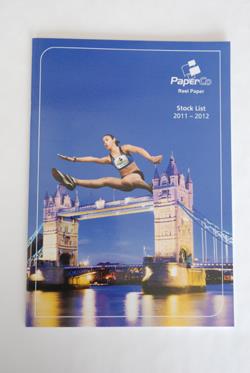 Reel Paper has recently launched an Olympic themed stock list. This gives details of recycled, chain of custody accredited and carbon balanced paper products.  Reel Paper Marketing Manager Ben Woolf says: "We believe that customers will come under increasing pressure from end users to reduce the carbon impact of their printed material.  Carbon balanced papers offer our customers a credible and cost effective way of fulfilling this expectation." 
Details of Reel Paper and their new stock list can be found on PaperCo's website.  www.paperco.co.uk