www.frontpageshop.co.uk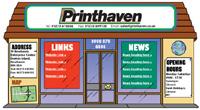 www.frontpageshop.co.uk
Your demonstration site is up and ready for business. Just login and take a
test drive. Personalise and save your templates and sell on to end users. Every
CSN reader can be a reseller of this self publishing product and discover the
profit in saying yes to web design.

Start saying yes to web design and do it in-house yourself

Here we have a simple 'Your name Here' template that we can personalise with
ease and without any web developing skills. Practice uploading logos and text.

Try this CSN bespoke build design software and open your own shop first. After
a couple of changes you will be ready to take on customers build requirements
just as easily.

When showing a customer his name on a site and adding a map, list of
services, contact details and email we can convert to a fully posted site for just
£150. You can buy this in trade as a self publishing reseller at only £100 cost
from MWM who will host the new, fully updateable site for a year.

Login details for updates can be passed on to your customer or keep yourself
and charge for managing corrections. Add the initial design charges, for price
lists and brochures which you have also printed, to the £50 profit each year and
you will be saying yes more often to your customer's communication
requirements.

Lead by example
Your own site can be purchased for the net £100 and if you want will be
updated each week by CSN with end user news on the use of print and reactions
to colour etc. A regularly updated site will not only climb the search engine
listings to attract new visitors but will drive repeat visits for advice and tips. We
are looking at several optional bolt-on print product opportunities for printers
wanting to set up a free promotional pen division for example?