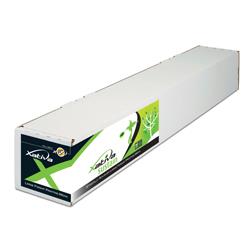 Coming up with new ways to help clients grow their business; speaking to those already signed up, ArtSystems' Don't Break the Chain programme is genius in its simplicityOn 1st September ArtSystems launched their unique Chain of Custody programme that offers resellers a chance to legitimately promote the PEFC certified chain of custody product, Xativa Sustain.  Traditionally, you would have to have achieved this certification yourself to be able to promote this.  The initial few who are already in the programme outline the benefits longer term.PEFC works throughout the entire forest supply chain to promote good practice in the forest and to ensure that timber and non timber forest products are produced with respect for the highest ecological, social and ethical standards. Thanks to its eco-label, customers and consumers are able to identify products from sustainably managed forests. ArtSystems were delighted to get this certification, but soon identified that there was actually a break in this chain of custody and it came between sales from their resellers to the end user if their reseller wasn't accredited. To date more than 6000 companies in the UK have obtained the PEFC Chain of Custody certification - but upon further investigation, ArtSystems realised it's not necessarily viable for everyone to achieve.ArtSystems General Manager, Simon Cooksey is responsible for the achievement of Quality Managements systems such as PEFC and ISO processes.  He explains, "Although we would like to encourage our customers to eventually achieve these accreditations, we understand the time and cost constraints many of them face.  The man hours of implementing these systems can be daunting especially when resources are pushed to their limit.  There is also an initial cost outlay, plus ongoing annual auditing and assessment charges to consider."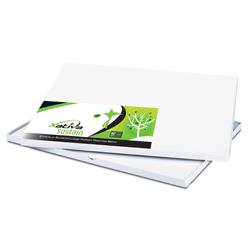 These factors were at the forefront of the mind of Chris Wilcox of Brighter Graphics who says of the programme, "There are so many rules and regulations attached to promoting the PEFC Chain that it truly brings home to you how complicated it would be to do yourself, and so for that we're glad the programme offers this option."
.Although very early days for this scheme, the potential to increase business opportunities is abundantly clear.  Being able to promote the Chain of Custody certification it enables businesses to target new markets, or at the very least continue to support existing clients that are moving into this arena in their supplier policies.Chris Roberts from Paper Spectrum can see the potential for this scheme over the long term, and Fraser Dixon at Teeside CAD has already outlined plans to dedicate specific activities to make the likes of large corporates and councils easier to buy from them.Dixon says, "Instead of chasing the myth of a paperless office we needed to ask ourselves 'how can we do paper better'?  By being as ecologically aware as we possibly can through Chain of Custody programmes like this, maybe this is the way forward."
Wide Format Solutions have sold the Xativa range from the very first day and ironically sell into clients who are part of the Forestry Commission, such as National Park organisations.  However, as time passed and the popularity of the range increased so did their demands, including wanting proof of Chain of Custody that they didn't have.  This started to limit sales.Sales Executive Chris Williams says, "Not only were we keen to promote this in order to carry on supplying existing clients, but it shows our customers that we are committed to supporting and strengthening the sales process overall.  There is a world of difference between portraying ourselves as a green product supplier than actually being able to prove it.  We now have the confidence to target more forestry cclients."All businesses seem to agree that being able to promote the PEFC across their collateral, whether it is online or in print, traceability is a key tool and can provide a new angle with which to revive declining interest.  Williams continues, "There are fresh markets to target now, in some cases there is even government support through funding and whilst the price point isn't inflated then business growth can seem easier."ArtSystems provide a detailed pack that guides resellers in the use of the PEFC logo plus other marketing collateral for their use, part of their continual value add trademark.  PSW Paper and Print signed up to the programme knowing that, if nothing else, the support from ArtSystems would be second to none.
For more information on the Don't Break the Chain of Custody reseller programme or for information on the Xativa Sustain range of products, contact ArtSystems on 0115 9380 380 or visit www.artsystems.ltd.uk.