PaperCo launches exclusive Club range boasting performance and greenness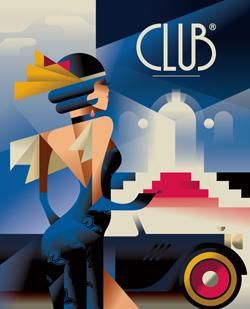 PaperCo is launching a new top of the range wood free coated range called Club which comes to market carrying very strong environmental credentials.


Club has been exclusively developed by PaperCo to provide printers with a premium quality that delivers outstanding performance on press and superior printed results. Club is available in Gloss, Silk or Matt finishes in a range of weights from 90 to 400gsm. It has a bright white hue and offers intense image detail, spectacular ink gloss and wide colour reproduction. The company has a depth of stock at local level to ensure users can be confident of its availability and speedy delivery.


"Designers and printers will love this new product for both its classy look and its printability," says Charles Eaton, head of marketing for PaperCo. "We are launching Club with some vibrant 1920s style images created by Danish illustrator Mads Berg, who was specifically chosen for his art deco inspired work. This was a period of innovation, quality and elegance. These are traits matched in Club"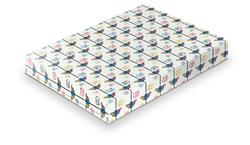 Club Gloss and Silk are available in "Any-Size", a cut to order service that allows printers to print to the size of the job with minimal waste with the cost benefits that go with that. With low order quantities and short lead times, the Any-Size service complements PaperCo's standard rapid delivery service of standard stock sizes available for instant call off.
Chain of Custody has become an accepted marque of sustainability and with FSC, Club users know this product is up to the expected environmental standard, but this product is also being supplied Carbon Balanced. This enables print buyers to further enhance their green credentials. The amount of carbon used during manufacture has been calculated and an equivalent sum donated to the World Land Trust which protects ecologically important forests. Users of Club can use the World Land Trust Carbon Balanced Paper marque on their printed products to highlight their contribution to reducing the carbon impact. For more information visit www.paperco.co.uk/carbonbalancedpaper


"This is our first woodfree coated Carbon Balanced paper, another factor differentiating us from rival products in this top of the range sector," says Mr Eaton.