ARJOWIGGINS CAMPAIGN TO BUSINESSES ON THE USE OF RECYCLED PAPER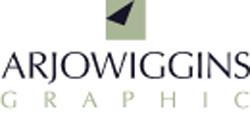 Arjowiggins Graphic, has launched a mailer campaign and made significant improvements to the website, to provide designers, printers and corporates with the most up to date information on the benefits of recycled papers.

By overhauling the website at www.recycled-papers.co.uk and developing Environmental Benefit Statements (EBS), that allow businesses to demonstrate the real impact of using recycled papers, Arjowiggins Graphic has made it easier and quicker for companies to show environmental transparency in a clear and visible manner. The inclusion of an EBS in corporate documents, annual reports and promotional literature provides companies with an excellent tool to communicate their CSR policies to clients.

The mailer campaign has been launched to highlight exactly how an EBS allows businesses to make a real and tangible statement about their green credentials.

Mailers will be sent to more than 6,000 designers, printers and corporates with examples of how an EBS clearly shows how much they have reduced their environmental impact by on any given print run. This means any company can show real, measurable benefits by using Arjowiggins Graphic's range of recycled papers.

The mailers have been designed around two concepts - 'Introducing the designer label that doesn't cost the earth' and 'The biggest thing in small print'. The mailers introduce an example of hi-res artwork that will be supplied to customers free of charge and shows exactly how an EBS will appear on any print job using Arjowiggins Graphic recycled papers clearly showing the precise environmental benefits.

The mailers also show how easy it is to obtain an EBS via the revamped website using the Arjowiggins Graphic recycled paper range. The website provides an interactive experience and includes diagrams of all aspects of the paper manufacturing process to bring essential recycling processes to life.

Other exciting new additions to the website include:

•     Environmental calculator - check out the precise savings that are made by using Arjowiggins Graphic recycled paper compared to virgin fibre paper. See how much waste paper is diverted from landfill, how much less water, energy and wood are used and how much the CO2   emissions are reduced by - in detail and for that specific job

•     Paper selector - review and compare different Arjowiggins Graphic paper ranges and filter papers by recycled content, coated or uncoated, whiteness levels and brand names

•    Green info and comprehensive glossary - don't get baffled by complex green terminology, instead look up green terms and read about specific issues to keep you well informed

Angela De Vorchik, Operational Marketing Manager, Arjowiggins Graphic Papers said: "In the last two years we have seen an unprecedented 140% rise in demand for recycled paper, highlighting the growing demand for sustainable paper stocks across business, print and design sectors. "The launch of our mailer campaign and improvements to the website is part of our overall strategy to provide the most up to date information to the market on the benefits of using recycled stocks that can enhance businesses' CSR strategies and help meet their own green targets."