WIN! Set of 10 PANTONE® Designer Mugs...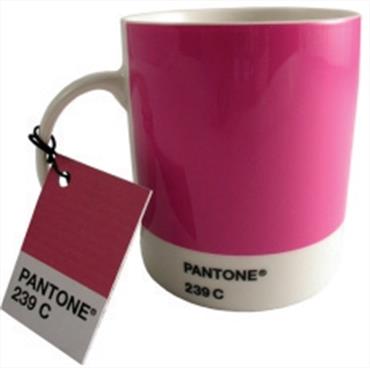 Only announced a few weeks ago, the PANTONE Mug is already a very hot item. Based on the iconic PANTONE Chip, the PANTONE Mug has already won design accolades, and rave reviews in the national press. Available in 10 bright PANTONE Colours, these PANTONE Mugs are ideal for use in the design studio, at home or in your print room. Individual mugs will retail at £8.50 each when on general sale, but for a limited period Cherlyn are offering the full set of 10 PANTONE Mugs FREE when you purchase the PANTONE Essentials Guide Pack. As a leading PANTONE Distributor, Cherlyn has secured a limited stock from the first production batches, so you can be amongst the first to get your hands on them!The PANTONE Essentials Guide Pack contains the latest versions of the most popular guides - everything you will need for everyday use!Included are the PANTONE Formula Guide, PANTONE ColorBridge Guide, and PANTONE Process Color Guide. You also get the current PANTONE Inspirations Guide showing 56 trendy new colours.The price of £205.00 already represents a significant saving compared to purchasing the guides separately. But for a limited period, Cherlyn is offering you this unique opportunity to get a FREE set of PANTONE Mugs with every purchase of the PANTONE Essentials Guide Pack.You can phone your order now by calling 01223 424169 and quoting 'FREE Mugs Offer'. Don't delay, this offer is due to end on 31 December 2007, and is subject to availability!Please visit www.cherlyn.co.uk for details of the full range PANTONE Publications.PLUS: CSN readers have a free to enter competition; to win a full set of ten bright colour PANTONE mugs with no necessity to purchase, just send in a one liner to our caption competition.
Konica Minolta / Cherlyn Caption CompetitionThe CSN panel of party poopers will select, in their unchallengeable opinion the funniest remark attributed to the Konica Minolta print guru, your friend and mine... Nick Hancock and his amazing alter ego cut out.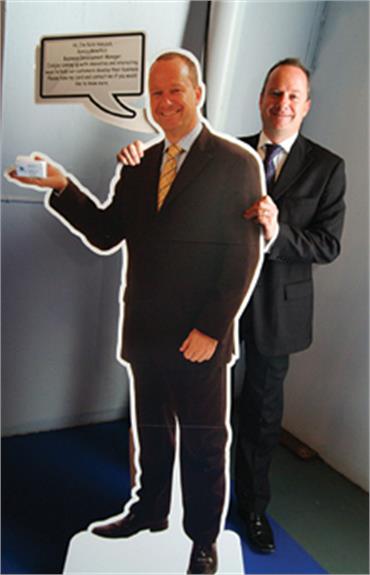 Please send in your repertoire and wit to: captioncomp@copyshopnews.co.ukCourtesy of Konica Minolta, PANTONE and Cherlyn