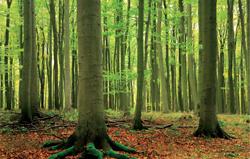 Two Sides, the initiative to promote the responsible production and use of print and paper, and encourage its use as an attractive, practical and sustainable communications medium, has announced the winners of its prestigious competition to win a once in a lifetime trip to selected European paper mills.The five winners and their colleague/partner will be a guest of one of five leading European paper companies. The winners will be taken through the forestry and paper making processes and will witness sustainability in action whilst sampling the delights and cuisine of the local area.Leading paper producers Sappi, Portucel Soporcel, Stora Enso, UPM Kymmene and Mondi will be hosting the two to three day trips.Two Sides Director Martyn Eustace said: "I'm delighted that the winners of this competition will get to experience the fascinating processes of papermaking from start to finish and experience the excellent sustainability measures carried out by some of our leading European paper producers. He adds: "The winners will get an amazing insight into the industry while experiencing excellent educational guidance and hospitality from all of the host companies."  The list of winners is as follows:  • Tina Salvage; Head of Retail Marketing HSBC Bank
• Amanda Lovelock; Senior Print Executive; Honda Trading
• Antony Rathbone; Production and Logistics Manager; Macmillan Cancer Support
• Heather Aylott, Head of Publishing and Creative, Shelter
• Matthew Webster; Marketing Category Manager; Virgin Atlantic AirwaysTina Salvage, head of retail marketing at HSBC Bank will be travelling to Sappi's plant in Germany where she will experience the full papermaking cycle from tree to sheet. Tina will visit one of Sappi's local suppliers forest to witness how raw material is sourced and how sustainability is managed. She will also experience a trip to the saw mill and a tour of the company's Stockstadt Paper Mill. She will be staying in Aschaffenburg.Gruppo Portucel Soporcel will host a wonderful journey through sustainable paper production, starting at the company's Portuguese main forest nursery located in Pegoes, near Setubal. Amanda Lovelock, senior print executive at Honda Trading, will visit the forest at Pegoes and will see papermaking and conversion into A4 sheets and graphical sizes at the modern integrated pulp and paper mill located at Figueira-da-Foz.Antony Rathbone, production and logistics manager of Macmillan Cancer Support, will travel to Stora Enso's Oulu paper mill in Finland - producer of over one million tonnes of coated woodfree production. Antony will have the opportunity to experience harvesting or planting and follow the full production process through to conversion followed by the paper leaving Oulu harbour.UPM is hosting an exclusive insight into sustainable paper making with a trip to Finland - the headquarters of the global forest products company.  Heather Aylott, Head of Publishing and Creative, Shelter, will get a chance to see UPM's Biofore vision first hand, with a tour of one of UPM's flagship paper mills. She will also visit one of UPM's forests to see UPM's biodiversity strategy in action while based in the Finnish capital Helsinki.Matthew Webster, marketing category manager of Virgin Atlantic Airways will visit the Mondi paper mill in Hausmening located between Vienna and Linz in the heart of Austria. Matthew will see the full production chain from how a sheet of paper is made, starting with forestry through to pulp production, the paper machine and finishing. The visit includes a night in a top hotel in Salzburg - the cultural capital of Austria and also includes a day exploring this historical city.