Environmental success for Renz and Prime Group 'innovation down to the wire'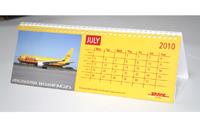 Renz were proud to see Jon Tolley Managing Director - Prime Group, win the highly coveted prize for the "free standing calendar award" at the recent annual National Business Calendar Awards.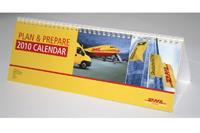 Prime Group were set the task by DHL, one of their customers, to produce a 100% biodegradable tent calendar; which could be individually personalised and printed in six different languages. Renz, now a manufacturer of this new 100% biodegradable wire were happy to be able to support Prime Group in such an innovative and exciting project. What makes this ring-wire so special is the colour filament on the wire, which is made from corn oil instead of the common nylon coating allowing the wire to be recycled or biodegrade naturally.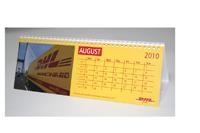 This is the first time that Renz have won an award for their 100% biodegradable wire and would like to thank Prime Group for their ongoing trust in Renz to deliver quality and innovative products.

Jon Tolley - Managing Director Prime Group says 'we have worked hard over the past 12 months to develop this project and found Renz a pleasure to work with. We ran the wire on our fully automated Renz ABL 500 binding line without any production issues'.

Renz UK
Tel: 01707 270001
www.renz.com

Prime Group
Tel: 01623 499941
www.primegroup.co.uk