Three new Xerox devices offer ideal solutions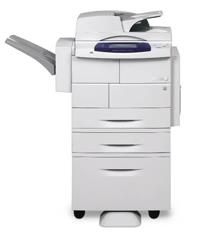 Xerox has announced three new devices; the WorkCentre® 7700 series, the WorkCentre® 4250 and the Phaser® 6140.

"We've been hard at work bringing our advanced MFP and printer technologies to our entire product line," said Malcolm Glynn, Product Marketing Manager. "Benefits of this latest collection of office products include advanced security, superior print quality and increased productivity."

The WorkCentre 7700 series A3 colour multifunction system is designed for the most demanding document-intensive environments in the larger enterprise where security is a must.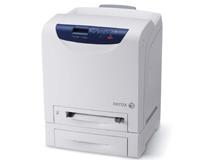 Printing at up to 75 page per minute (ppm) in black and white and 50ppm in colour, the WorkCentre 7700 series uses EA-HG toner and delivers 2400 x 2400 dpi resolution for superb print quality. The device's high capacity duplex automatic document feeder and fast scan speed of 80ppm allow for the quick storage and distribution of documents. The 7700 series has a range of document security features; print jobs can be held in a queue until released by a password, image overwrite encrypts and removes files on the system's hard disk and embedded fax isolates the fax system from other network functions. The device's compliance with the latest security protocols, 802.1x, IPSec for both IPv4 and IPv6, means that networks are more secure. With an extensive range of scanning capabilities that include scan to email, home, file, network server, mailbox and directory, the WorkCentre 7700 series is also available with multiple fax options including walk-up fax, internet fax, network fax server and LAN fax.

The WorkCentre 7700 series will be supported by the EFI Fiery TM Network Server, which will provide easy-to-use colour management controls, powerful productivity features and superior workflow tools for professional office and graphic arts users. The series comprises three models, the WorkCentre 7755, WorkCentre 7765 and WorkCentre 7775.

The Xerox WorkCentre 4250 black and white A4 multifunction system utilises the latest scanning, networking and security technology, the WorkCentre 4250 deliver the functionality and performance normally expected of larger A3 devices.

The WorkCentre 4250 prints at up to 43ppm, at up to 1200 dpi. With its large, icon-based, colour touch screen this new device is extremely easy to use and installation on Microsoft Windows, Apple Macintosh and Linux networks is simple.

Advanced features of the WorkCentre 4250 include standard automatic two-sided printing, a colour scan capability that enables colour documents to be distributed quickly at no additional cost, as well as a range of fax capabilities.

The Xerox Phaser 6140 A4 colour laser printer is ideal for individuals and small work teams that want a small, environmentally-friendly printer with superior print quality.

Printing at up to 20ppm in black and white and 18ppm in colour, at 600 x 600 dpi, the Phaser 6140 uses advanced toner technology to produce superior image detail and line definition and text that's sharp and clear.The Run Black feature keeps printing in black and white, even if the colour toner needs to be replenished ensuring users can keep printing if they run out of colour toner. The printer also recognises and automatically skips blank pages in a document, speeding up print time and reducing paper waste by up to 50 percent.

The Phaser 6140 offers a range of environmental benefits including packaging for both the device and its consumables that create up to 80% less waste than comparable laser printers, manual (or optional automatic) two-sided manual printing and energy saving intelligent sleep mode .It comes with a 1 year on-site warranty as standard.

All three devices are ENERGY STAR® qualified and part of Xerox's Green World Alliance. The Xerox Green World Alliance is a worldwide initiative to encourage Xerox customers to recycle or dispose of supplies in a manner that minimises impact to the environment.