Ten years on and PFS have raised their game – and aim to raise yours



It's that time of year again and the 6-Nations is upon us. Will Wales match up to expectations or will Martin Johnsons's side bare their teeth and hunt down the title favourites? One thing's for sure, if they are going to survive and win the series, they are going to have to work hard at it.



Just as in every competitive sport, hard work and determination in today's business climate is a must and this year sees Print Finishing Solutions (PFS) Limited celebrate a full ten years in business servicing the large format print industry with specialist finishing solutions from eyeleting machines to large format laminators.

PFS was founded in 1998 by two directors both of whom had previously worked in the print finishing trade. Armed with a few good contacts and extensive industry knowledge their product portfolio grew and attracted manufacturers from far and wide to provide a route to market for their products in the UK. Dave Andrews, Managing Director of PFS explains, "The focus on wide format came about with the start of our relationship with laminator manufacturer Kala. And to this day we are evangelistic about their laminator products, which have a reputation for both quality and reliability in the market."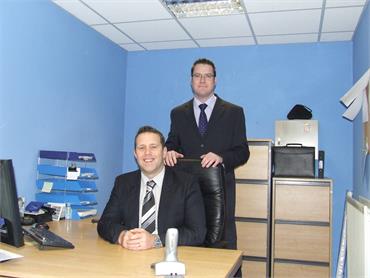 They've been busy boys at PFS over the past few months what with a new look, new website, new products and promotional schemes they have also employed a new Southern area manager in Damon Piall - an industry specialist in wide format print and finishing solutions - opened up a Midlands office and demonstration room and launched a reseller partner initiative. Not bad, to say we're in a contracted market!

The success of their UK distribution model is an attraction for manufacturers of other print finishing solutions around the world and PFS now distribute the widest range of print finishing solutions available in the UK.

Launching this month, are the new KALA Mistral models 1650 and 2100. The Mistral HR range is a professional pressure sensitive lamination system that delivers high quality results for lamination, adhesive setting and mounting up to 2.1metres. The upper roller has Quartz elements that warm up the laminating film from 20 degrees Celsius to 140 degrees in order to improve the polymerisation process of the film onto the print - eliminating micro bubbles that usually form when laminated with pressure sensitive laminators without the heater elements which come as standard on these models.

To celebrate their decade in business, PFS recently launched their new brand identity and website which allows users to understand the different laminating and encapsulating technologies available and to search for the right product for them. On the new look website, there are monthly special offers, downloadable technical specifications and information on the new lamination films and finishes available.

Also launching this month is an industry first - a trade in scheme for wide format laminators.

Mark Dale, Company Director at PFS told us all about it; "At PFS, we have always helped our customers where possible in terms of offering them a trade-in value against a new purchase. It's something we have done for years. Our team of qualified engineers will then refurbish the laminators to a nearly new standard and we offer them out with a full 6 months warranty. We are fiercely proud of the second-user service we offer and know that environmentally speaking we are helping reduce the carbon footprint of the new sale by refurbishing the old machines. It made sense therefore to formalise the scheme and we've launched it as our Wide Format Laminator Trade-in, Trade-up scheme across the media this month."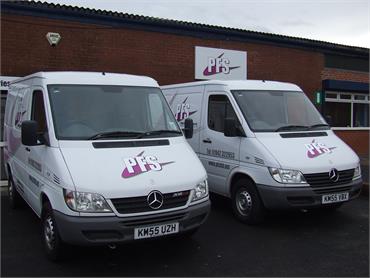 Mark Dale also explained the recruitment drive that will help trade resellers of wide format print equipment bolster their sales in the coming months; "PFS is synonymous with delivering good quality products with service and installation to match. We have a small number of traditional trade partners that we work with in order to offer a wider reach but with the same high standards expected. What we are aiming this year to do is to open this up a little and recruit a select number of additional wide format print resellers to the areas that most need it. We offer pre and post sales support, technical and sales training and will help resellers demonstrate and offer the best lamination products available to their customers in turn. Every link in the sales chain is important and we hope that by publicising the fact that we are as committed to this industry as they are that the buyer will have confidence in only choosing a laminator from PFS or a PFS Authorised Reseller."

For more information on PFS or on any of the initiatives mentioned in this article, visit www.pfsltd.net or call 01942 322943.