TheMagic Touch SmartBox "Time to think Inside the Box!"


TheMagicTouch continue with innovation and product development with the introduction of SmartBox, a range of gift boxes to decorate and personalise.

Personlisation in both the gift and corporate markets has great potential adding that extra special touch for many products and occasions, especially with the approaching Valentine's Day.

Using the traditional heat press and the CPM transfer paper, images, photos or logos can be printed in full colour onto the flat surface of the unique box. Once printed the box is easily formed and fixed with the removal of adhesive tabs.

The unique design is also perfect for web-based sales as the flat printed boxes can be easily mailed at a reasonable cost, using standard packaging.

The process is quick, clean and easy with again the big advantage where the minimum order is one!

The introductory boxes are available in 3 standard sizes,

SmartBox - Small (110 x 110 x 50mm) @ £29.00 pack of 20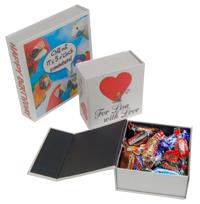 SmartBox - Medium (170 x 170 x 35mm) @ £39.00 pack of 20

Both boxes have a multitude of applications including wedding cake, jigsaws, lingerie, t-shirts, jewellery, soaps, cosmetics or that secret special something!


SmartBox - Large (335 x 95 x 95mm) @ £53.00 pack of 20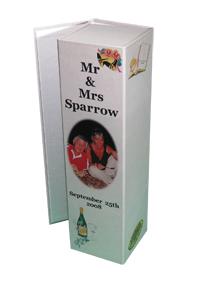 Perfect for bottles of wine, spirits and champagne for all occasions such as Birthdays, Weddings, Anniversaries, Awards, Recognition, plus a host of corporate ideas and customer promotions. "They may drink the contents but will always keep the box"!

The company can also accommodate any bespoke size requirement and would quote based on size and volume requirement.

Don't forget other great Valentine's products include,

CoolStuff, Candles, Teddy Bears, Heart Shaped Mousemats and Jigsaws.