Canon imagePRESS C1+ offers a fifth dimension to light production printing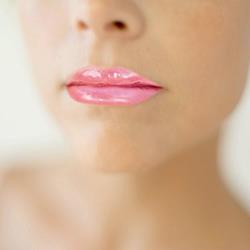 Canon UK, has announced the launch of the Canon imagePRESS C1+ five-colour light production printer with a clear toner module enabling a range of additional finishes to be completed on-line on a digital press for the very first time.

While users can still offer short run print jobs on demand and high quality colour critical proofs, the new clear toner can create effects including metallic, gloss and matt finishes. Watermarked security features can also be added making it much harder for documents to be forged or replicated.





Ben Milford, Head of Professional Print Marketing, Canon UK said, "The Canon imagePRESS C1+ opens up a whole new range of applications to digital print users to provide a value added service to customers including photo books, packaging, confidential reports, posters and general commercial work. Printers and designers can now specifically create products for the Canon imagePRESS C1+ that previously were not possible from digital printing technology and increase their revenue potential at minimal extra print cost.

"This press is truly an industry first and is the result of a large investment in research and development by Canon. In these difficult economic times, businesses need to really differentiate themselves and the clear toner will give businesses a value added service to offer new design opportunities. With the right applications, the clear toner technology on the C1+ will enable digital printers to vastly increase the range of work that they do, all at the press of a button."

The Canon imagePRESS C1+ is based on the highly respected Canon imagePRESS C1 print engine, which has sold more than 300 units across the UK since its launch in 2006 to copy shops, print-for-pay operations, commercial printers, creative services and design companies. While retaining its ability to print full-colour critical images on demand, the fifth toner unit offers a huge range of additional value added opportunities.

Further information about Canon UK Ltd is available at: www.canon.co.uk